This is my first ever attempt at doing watercolor. Don't laugh, we all have to start somewhere. I did a quick sketch in pencil, inked in the lines I wanted to keep and then used my new

Cotman

Travel Kit. And, yes, it is that colorful. I deliberately made my handwriting messy since my normal handwriting is a little too "organized" for what I'm trying to achieve. I think, however, with the handwriting all I achieved is illegibility. Back to my normal handwriting next time. And just in case you're curious, it reads, "a cup of vanilla latte, a few photography magazines, a comfy chair at Borders - Life is good. And my first watercolor attempt."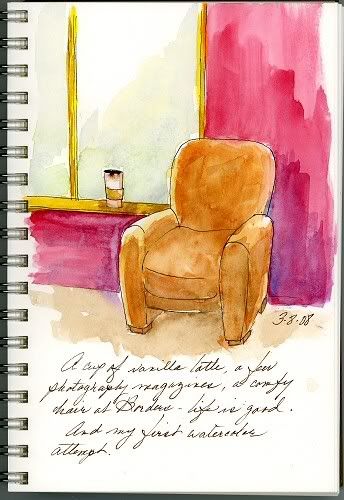 Good thing very few people read this blog, I would never have the courage to put this out there otherwise!!