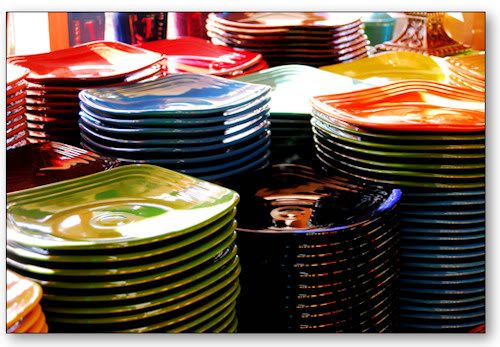 Another picture from my Asheville trip. I always have been and I guess I always will be fascinated by color. I am happiest with bright and spicy colors. I'm drawn to reds and yellows and oranges. When I make jewelry I almost always make it in bright colors and add some sparkle to it. I'm an "Ooooh, sparkly" kind of gal, a natural born magpie.

So why did I have on all black Wednesday, all brown yesterday and brown and tan today? With only plain and simple earrings.

I'm thinking of donating almost all of my clothes and starting over with bright colors, slinky fabrics and sparkly things around my neck, silk scarves all over everywhere and earrings and bracelets that make a statement!

Wait - that could get very expensive. Maybe I better think this through a little more.



Joy Journal

: a tiny little space heater illegally tucked under my desk keeping my feet warm.