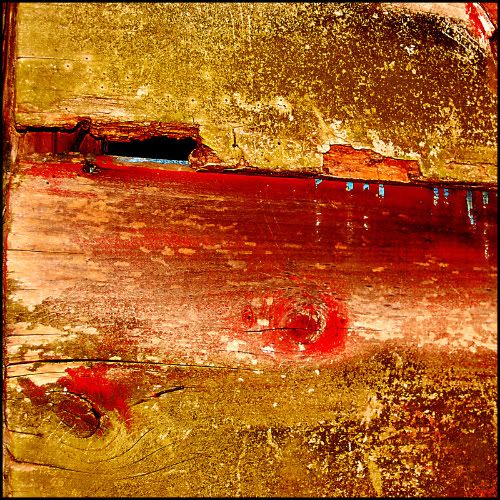 For many years I've questioned whether or not I'm an "artist" (I still do). I've always felt that the term is tossed around a little too lightly. Describing myself as an "artisan" comes more easily for some reason. Maybe it's because I enjoy creating regardless of whether or not the things I create attain the level of "art" - they are things I like. I enjoy many different kinds of creative things and I'm pulled in many different ways by the things I enjoy. They all involve a lot of time and to reach the level of "artist" in any of them would involve an investment in time that I can't give - and also assumes I have the talent to reach that level. Who knows?
I enjoy my photography and recently I've enjoyed taking some of my older photos and playing with them in various ways. Cropping in tight on a certain area, bumping up the color and turning them into something more like an abstract painting. To me this is a form of creating and I like the results I'm getting, the results feel artistic. The photo above has the feel of a modern abstract painting - but it's really a photo of the side of an old abandoned house. I love it. But is it art? Who knows?

But really, who cares? I did it, I love it and it's mine. That's enough for me.
Joy Journal

: Having "The Stripper" as the ringtone on my phone. Feels naughty!