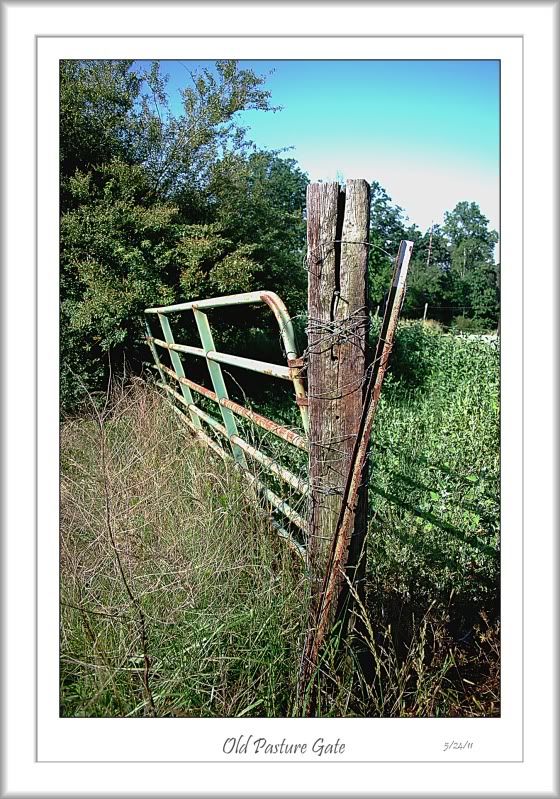 And yet another photo from the old barn shoot. I should probably put these in an on-line album and just post the link but it's more fun to me to post them individually.

It's a quiet, lazy Tuesday here in the west Atlanta area. You can tell that summer has set in. The air is hazy and the humidity, well, you know the old saying, "It isn't the heat, it's the humidity". It's true. There will be a 20% chance of rain in the forecast for the next three months. We could use about a 100% chance right now - everything is so very dry that even the heavy rain of a few days ago wasn't enough. We need one of those good old 2 day soaking rains.

Life's been quiet here at the Hendrix Homestead. We're loving being able to eat our homegrown tomatoes, our homegrown cucumbers, our homegrown potatoes and even a few homegrown beans. Next year add okra to that list.
Joy Journal

: Sleeping late this morning