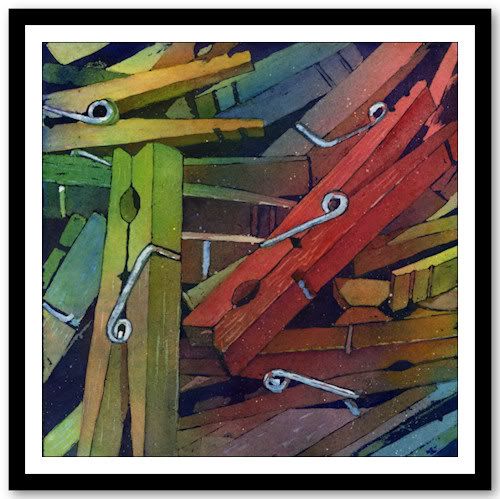 My time off from blogging, interneting, etc. turned out to be more necessary (and longer) than I had anticipated. Life never stands still does it.

But I did get some things done, like the painting shown above. It's only 8" x 8" but I intend to paint a similar one in a larger size. This painting is based on a photograph and, again, uses the technique taught by Linda Baker (on DVD). You may not be able to see the similarities of the technique from my earlier painting to this one, but they are definitely the same. The earlier painting had a much more controlled color placement, this one just let the color happen where it wanted to. I used Golden Fluid Acrylics and Derwent Inktense Pencils, using both as though they were watercolors. I'm having a really fun time with these but am going through masking fluid like crazy! I have two more paintings finished but need to get over to Kinkos to have them scanned in since they are 15" x 15" and won't fit on my scanner. Learning that Kinkos can scan larger things was great since I definitely want a digital record of my paintings.

It's good to be back blogging but I still won't be here every day. My poor camera thinks I've forgotten it. But I'm officially back and glad to welcome you back to my home on the internet.
Joy Journal

: Saint Gene, always