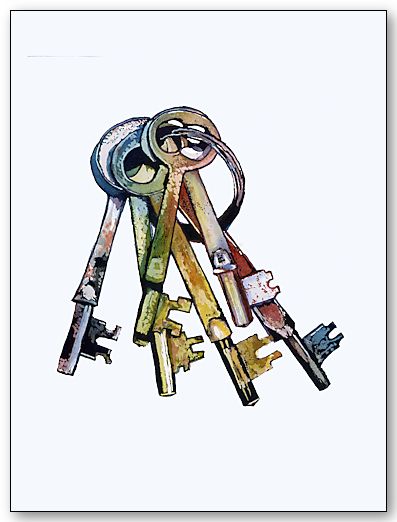 "Old Keys" 9"x12" watercolor on Arches 140 lb. watercolor paper


After the less-than-succesful watercolor class I recently attended, I needed to do a painting that would bring me some happiness. And this painting did it. It is really quite simple, no background, no shadows, nothing but the keys. But it's colorful and it makes me happy so I consider it a very successful painting. While cleaning out my mother's house to get it ready for the estate sale, I came across this ring of keys and also another, larger ring of keys (which I intend to paint some day). I have no idea if these keys had any special meaning to her or if they were just old keys that she liked. Having a fondness for old keys myself I can easily understand her having them for that reason.

Joy Journal

: A big compliment from my polymer workshop instructor.