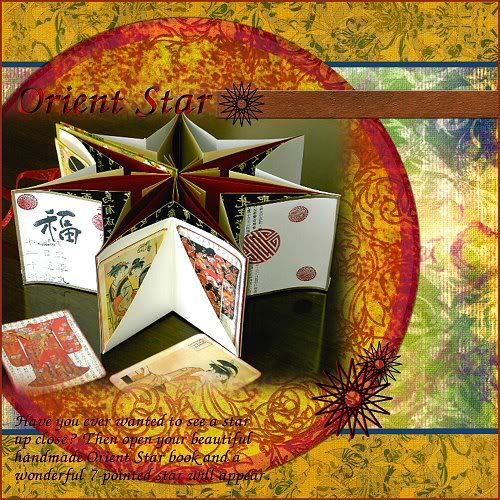 Yep, I'm a bookie. No, I don't take bets, I just love books. I love reading them and I love making them. Someone asked me to post a picture of some of the books I used to make so I decided to show you a digital scrapbook page I made about one of the classes I was teaching. The first time I saw this star book format I fell in love with it. And it was definitely the most popular of all the book classes I taught. But I also made journals, both writing and photo. The writing journals were the books I made the most of. I sold some of them through my office but most I gave away to breast cancer survivors to help them through their chemo and radiation.

Hope you all had a great Thanksgiving. I ate too much. And I'm not the least bit sorry. I cooked it, I should eat it, right? And it was delicious. And it was also very sleep inducing - let's just say that naps (plural) were taken at the Hendrix Homestead Retirement Heaven! It was beautiful weather and I had planned to go for a long walk. I opted for the long nap instead.

Now back to my decluttering project.
Joy Journal

: My mother enjoying her Thanksgiving meal