Writing the post about my tobacco barn experience got me to thinking about other members of my extended family and I went through my stash of pictures just remembering each of them. When I came to this picture I just had to stop.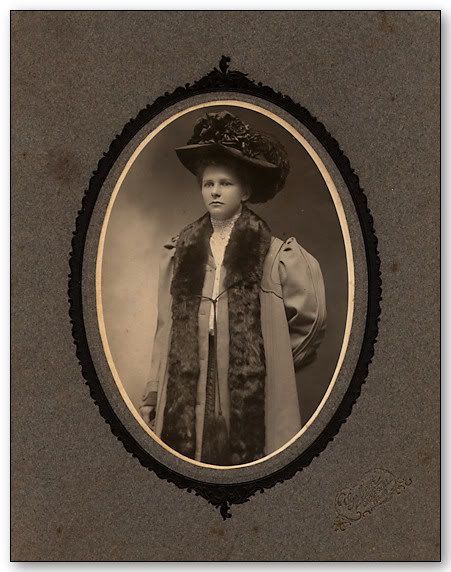 This beautiful woman is my maternal great-grandmother, Minnie Lee Gassett Durden (1886-1974). The oral family history says that this picture was taken when she was 16 years old, just after she married my great-grandfather. Wasn't she beautiful! Not too many people of my generation had the privilege of knowing their great-grandparents but I did. My great-grandfather died just a few years before I got married and my great-grandmother attended my wedding. She was always a petite little woman and always immaculately groomed. She did exquisite needlework and I'm proud to have a few pieces of crochet and tatting that she made. And talk, the woman could talk! She was a very social, outgoing person and she just loved to talk.
Can you imagine wearing those clothes? She was definitely particular about her clothes. But most of my memories are not of her in her dress up clothes but rather in the simple yet beautifully made housedresses that she wore for her everyday life.
I'm so glad I came across this wonderful picture. I'm enjoying my recent strolls down memory lane.
Joy Journal

: The sweet smell after the rain.